Raleigh NC
Parking Lot Striping
RH Stripes provides affordable parking lot striping services for Raleigh area businesses that make your parking lot safer, more organized, and visually appealing.
Faded parking lot lines in need of a refresh? Whether you need to revitalize your current lines or design a whole new layout, we'll work with you to guarantee outstanding curb appeal.
JOB FINISHED
IN AS LITTLE AS
OUR SERVICES
Meticulously applied
parking lot lines
Revitalize Existing Lines
Bring new life to your parking lot with clear & distinguishable lines outlining spaces.
Transform the look & functionality of your parking lot, maximize space, & enhance overall aesthetic.
Ensure safety & accessibility with ADA compliant lines & parking spaces.
RH STRIPES FAMILY
We're a Veteran owned & family operated local business.
Investing in both your local business & ours helps create a better & brighter future for our community. Let's turn something small into something big.
Call us today to upgrade your parking areas & experience parking lot striping services done right with the utmost level of care, dedication, & attention to detail. We're here to help maintain safe & attractive parking lots for Raleigh businesses that stand out from the rest.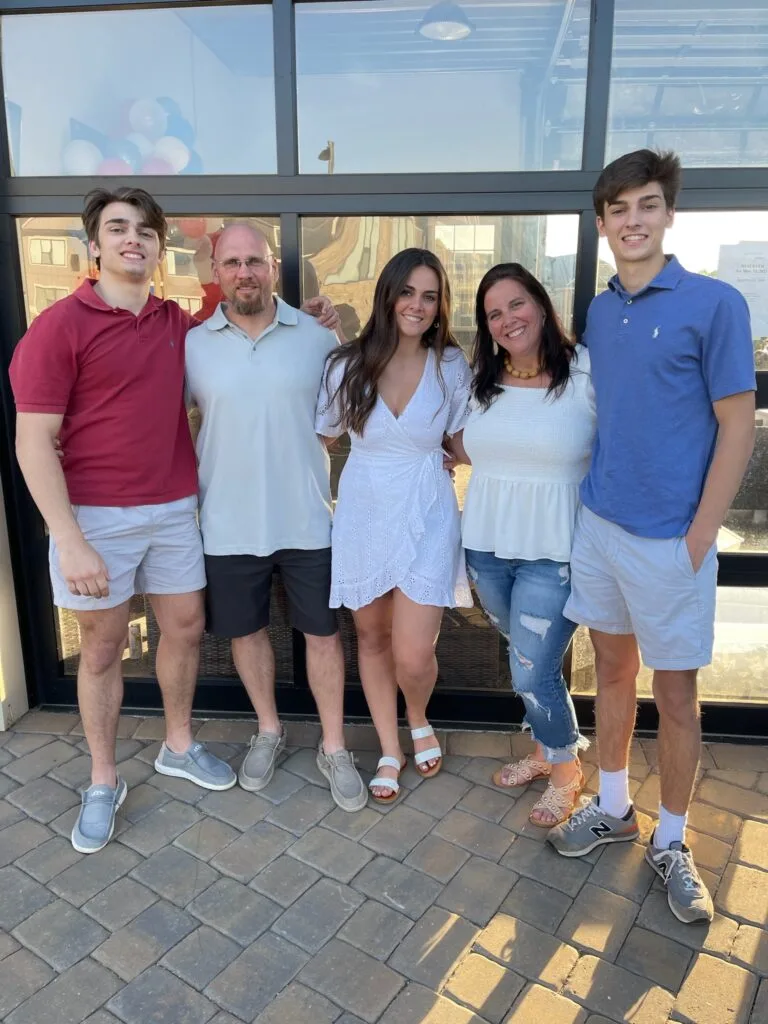 RH STRIPES OWNERS
Owned & operated by Hunter & Rick Damo.
Meet Rick and Hunter, the proud owners of RH Stripes. As proud residents of Raleigh, we're dedicated to giving back to our community through our work at RH Stripes. By providing top-notch parking lot striping services to local businesses, we aim to help enhance the appearance of the city and contribute to its overall economic growth.
Our deep roots in the community, commitment to customer satisfaction, & affordable rates are just some of the perks you receive when you choose RH Stripes. Whether we're working with a small business or a large corporation, our goal is always to deliver exceptional results and make a positive impact in the Raleigh community.
Get in touch and find out why we're the best value in Raleigh.
Call Us
TESTIMONIALS
See what the community is saying
Professional and Friendly People
Excellent service from Rick and Hunter. They were very professional and the price was great. Highly recommend!
Very Good Work
They called me back when no one else would. Good price for the work.. Very happy.
Highly Recommend
It only took them a few hours to do the job and they even did it at night to prevent interruptions during the work day.
Sickest parking lot in Raleigh
Got new stripes on the lot, looks fresh! Team was pro and got the job done fast. Price was dope.